1010
The Lý dynasty
1010 - 1225
Official name: Đại Cồ Việt; Đại Việt (Since 1054, in the reign of King Lý Thánh Tông)
Capital: Thăng Long
The palace used for King's audiences: Càn Nguyên palace (Since 1030, Thiên An palace)

In the reign of King Lý Công Uẩn and other Lý Kings, a system of royal palaces were built to serve needs of the royal Court. The Thăng Long citadel consisted of three wall-rings, including: Forbidden City, Long Thành (The Imperial Citadel) and La Thành (wider citadel).
To serve needs of royal families, Kings of the Lý dynasty ordered the construction of a large number of royal palaces.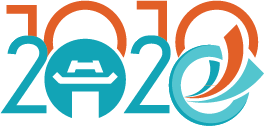 1010 năm Thăng Long Capital - Hà Nội